Narthex
on
January 11, 2017
at
2:23 pm
I learned from That Story Show that the little area in a church before the main hall is called a "narthex", which sounds like the name of an intergalactic alien overlord who eats planets (By the way, an excellent podcast with 260 episodes, even if it is now discontinued, there's a lot of fun listenin' there if you have never given it a chance).
I did a great co-interview with fantasy novelist Trevor H. Cooley who paved his own writing career on Amazon. We chat about making stuff and trying to get it read by people and at the end of the article Trevor gives readers his first volume for free in Kindle and Audible format, and I am giving out a limited number of free downloads of the full version of Bearmageddon Vol. 1 in PDF format with high resolution images and bonus content.  See the article to get yours.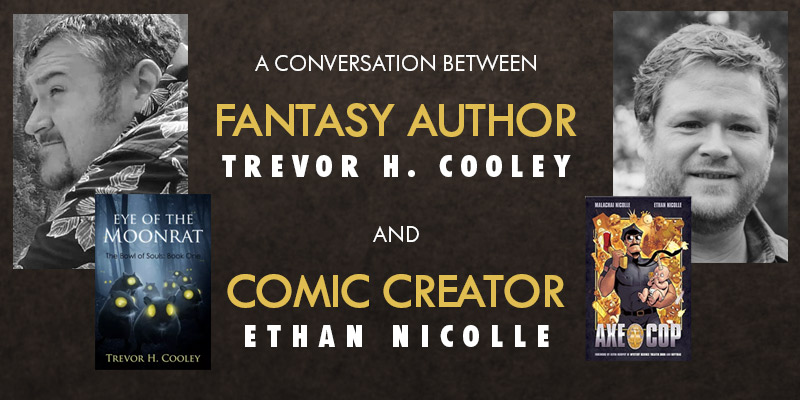 And if you haven't checked it out yet, I've been posting a weekly humor strip over on EthanNicolle.com. It's called Frontkick.
Thanks for reading!
Ethan